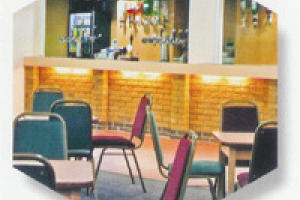 The Somerset Suite
[9 Aug @ 3:07pm]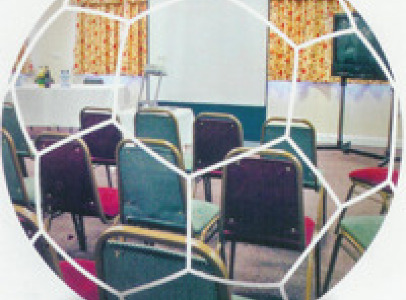 As well as the stadium, the Weston ground also has a great range of meeting and conference facilities. The well equipped premises provide an excellent venue for breakfast meetings, formal day meetings, conferences and private room hire.
Evening Facilities
[9 Aug @ 3:12pm]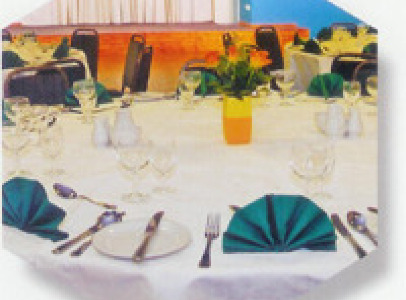 For evening functions the Somerset Suite can be dressed for a formal dinner or less formal party for up to 200 people. The fully equipped kitchen can provide a range of menus from a light cold buffet, to a full and extensive dinner menu. The well stocked bar is also available. The raised stage is equpped with ample power points and has an adjacent changing room. There is also a sizable dance floor in front of the raised stage.
The Conference Lounge
[9 Aug @ 3:09pm]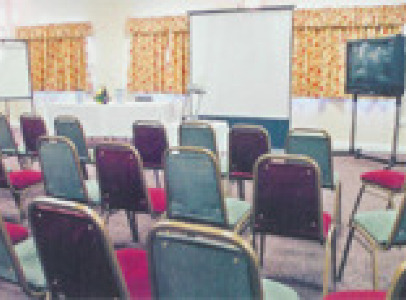 The main conference suite is equipped with a PA system with radio microphone and OHP with screen, flip charts, pens, water and cordials can be provided in all rooms. Additional audio-visual equipment can be provided at additional cost. The spacious conference lounge measures 25m x 12m and provides a 'theatre-style' conference facility for 250 people. Less formal layouts are possible utilising a selection of round, oblong and square tables in conjunction with the seating.
The Boardroom
[8 Aug @ 10:00pm]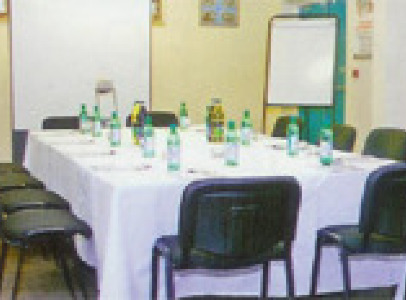 The boardroom offers the perfect solution for smaller meetings. The room measures 13m x 5.75m and has an adjoining bar and small kitchen. Set up for a 'theatre style' conference the room will seat 30 people. If a more formal boardroom style is preferred the facility will provide seating for 20 people.
Function Rooms - Price List
[8 Aug @ 10:00pm]
FUNCTION ROOM HIRE PRICES
(payable 14 days before the event as per Booking Form Terms and Conditions)
Half Day

9am – 5pm

5pm - Midnight

Full Day

9am – Midnight

or part thereof

BOARD ROOM

£50.00

£50.00

SOMERSET SUITE

Sunday – Friday

WITHOUT TABLE CLOTHS

£50.00

£75.00

Saturday

£150.00

£200.00

Sunday – Friday

WITH TABLE CLOTHS

£90.00

£115.00

Saturday

£190.00

£240.00
Buffet menus available with discount on Room Hire dependant on menu chosen and minimum number of covers
20 % food deposit required upon booking.
PLUS £100 returnable deposit (returned the week following the event)
5% Discount for WSM AFC Members
SPECIAL DAY TIME RATES WHERE NO BAR INVOLVED
All Rooms £50.00
ALL THE ABOVE WILL ATTRACT VAT ADDED AT CURRENT RATE IF FOOD OR ADDITIONAL SERVICES PURCHASED.
Function Buffet Menus
[8 Aug @ 10:00pm]
BUFFET MENUS Buffet 1 Assorted Sandwiches Sausage Rolls Crisps Chicken Gougons Quiche �4.00 per person Buffet 2 Assorted Sandwiches Sausage Rolls Chicken Goujons Crisps Quiche Cheese & Pineapple Individual Buffet Confectioneries �5.00 per person Buffet 3 Assorted Sandwiches Vegetable Samosas Chicken Goujons Savoury Vol-u-vents Cheese and Pineapple Breadsticks with selection of Dips Sausage on Sticks Potato Wedges with Sour Cream Dip Individual Buffet Confectioneries �6.50 per person Buffet 4 Asparagus Rolls Smoked Salmon Fingers Chicken Goujons Savoury Filled Bridge Rolls Savoury Vol-au-Vents Assorted Sandwiches Sausages on Sticks Sausage Rolls Fingers of Quiche Chocolate Profiteroles Fresh Fruit Salad with Cream Cream Gateaux �8.50 per person